Public Relations
Case Study
KEAP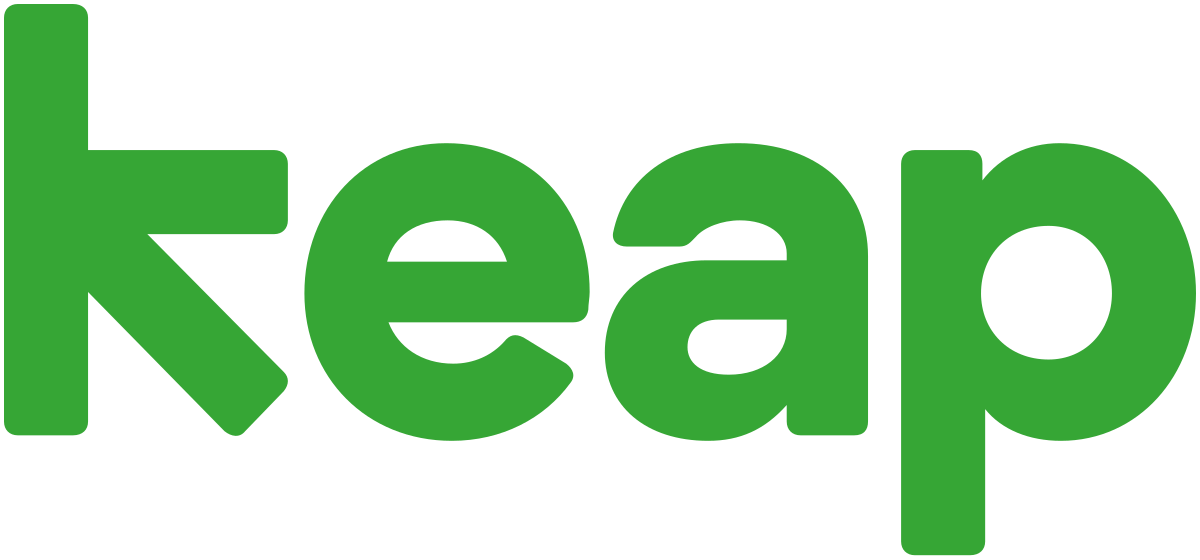 Website:
 

keap.com
Industry:
CRM, SaaS, Sales and Marketing
Employees:
 

300+
Revenue:
 

$100M+
PR for a Major Rebrand
Keap is on a mission to simplify growth for millions of small businesses. For 17 years, Keap hashelped small businesses get organized so they can deliver great service and grow sales. Thecompany pioneered CRM and marketing automation software for small business and todayserves more than 125,0000 users globally with its Keap Grow, Keap Pro and Infusionsoftproducts. Headquartered in Chandler, Arizona, the company is funded by Goldman Sachs, BainCapital Ventures, Mohr Davidow Ventures, and Signal Peak Ventures.With Keap, businesses: "Keep going. Keep serving. Keep growing."
It was time for a
rebrand.
Infusionsoft rebranded to Keap in 2019 to better align its products with the needs of the company's growing customer base. A well-known leader for small business CRMs for 17+years, Keap was looking to grow their market share among solopreneurs and service-based businesses.
With its rebrand, Keap not only shed the Infusionsoft name, it introduced an entirely new product. Also named Keap, the company launched the industry's first smart client management software built expressly for small business services, specializing in the home, personal and professional services industries.
The arrival of Keap (both the brand and product) expanded the company's market share to incorporate a plethora of service-based businesses, such as personal coaches, real estate agents, and the like.
There was one problem: Keap was rebuilding an already established brand. People knew Infusionsoft, but getting to know Keap would be an uphill climb. The company had to breakthrough barriers in order to tell their story and let existing and prospective clients know what was going on.
Keap turned to its longtime agency of record, Convey Communications – a Phoenix-based strategic communications firm – to bring a deep level of knowledge, strategy and tactics to help the rebranded business thrive in the B2B space
"Convey was an integral part of our rebranding strategy. They
helped us not only craft our message to the media but also
executed on a great PR plan for media coverage and influencer
awareness. We value their opinion and ability to jump in as part
of the team and help us achieve our goals – not only for the
rebrand, but ongoing."
Crystal Heuft, Sr. Corporate Communications Manager, Keap

Convey Communications was tasked with telling the Keap story. The agency's goal was to ensure Keap's existing small-business owners, and the new potential market of service-based business owners understood what Keap had to offer. Secondly, Convey aimed to strengthen brand confidence among Keap's existing customer base, reassuring small-business owners that Keap was continuing to innovate for them. The final pillar of Convey's outreach plan was reinforcing CEO Clate Mask's, and therefore the brand's, long-standing advocacy on behalf of small-business owners, as well as its commitment to growing and changing itself ultimately to better serve their customers' needs.
Convey told the Keap company, product and entrepreneurial stories to achieve this.
With Keap's customers spread across industry sectors, Convey's press net was cast wide. Existing and prospective clients weren't exclusively reading Entrepreneur, Forbes and Inc. Many were spending their time with vertical and industry outlets. Convey had to capture them all but toed a fine line to tell the stories in the right way and ensure they resonated with readers across publications. The outreach was successful with 11 immediate media hits across sectors and verticals including videos, podcasts and articles. Within 2 weeks of launch Convey was able to capture an additional seven articles of coverage.
We work with growing, B2B tech and services companies of all sizes.
Whether you are looking for traditional media relations or content strategies like podcasting and video, we would love the opportunity to build a strategy to help propel your brand.