Convey Communications is a strategic communications firm that thrives by using only senior level practitioners who are B2B-fluent and get the complexities that go along with it. We understand technology inside and out, and some may go so far as to say we're bordering on a little, well, obsessed with tech (we don't think you'll mind).
We believe that in order to properly represent your company and achieve the PR goals you desire, we must be entrenched in the culture and workflow of your business. We'll deep dive into your buying committee, your personas and even your sales process to better understand who your ideal customer is, how we should reach them and when and where they spend their time.
You can trust that we will understand your business model and will align our goals with your overall business objectives.
We are proud of our team, but not just because of how hard we work to achieve results (we believe that should be a given). We are proud of our collective knowledge in the B2B space. PR programs for B2B companies are complex and require a deep level of knowledge, strategy and tactics. At Convey, we have the right combination of skills and will execute the right strategies to exceed expectations for our clients.  
Kristin Hege
Founder and CEO
Kristin Hege is the CEO & founder of Convey Communications. Built on Kristin's deep expertise in helping innovative businesses thrive, Convey Communications puts strategy first before layering on thoughtfully crafted PR, media relations, content and communications strategies. 
Prior to founding Convey, Kristin served in key leadership roles at two previous PR agencies. She also spent time as a VP of marketing, and as a contributing columnist for a well-respected business publication. These roles contributed to her keen understanding of public relations, technology, marketing and business, and the savvy strategic insight she uses to guide clients today. 
Kristin is an Adjunct Professor at Arizona State University where she is currently teaching a course on PR writing. She is a long standing board member for the Public Relations Society of America's Phoenix chapter, and has become known as a trusted speaker on topics around PR and technology. She is also Board Chair of Support My Club, a nonprofit that fulfills the needs of local school clubs and teams.
Rachel Brockway

Director of Client Services
Rachel's experience focuses on project management, client management and relationships, strategic media relations, digital communications, business development, crisis communications and online content management.

Rachel also teaches marketing, communications and social media at Arizona State University and Grand Canyon University. She has a Bachelor of Arts degree in history from Northeastern State University and a Masters of Business Administration in global management and leadership from Arizona State University and is a graduate of Scottsdale Leadership Class 23. She has recently served on multiple community boards including the Public Relations Society of America (PRSA) Phoenix Chapter, Families Giving Back and the United States Tennis Association (USTA) Phoenix.
Morgan O'Crotty

VP of Strategy
If there was an award for B2B PR Strategist, Morgan would hold the record number of wins! Morgan has 14+ years of experience in public relations and content marketing with a range of organizations and industries, including B2B technology, philanthropy, professional sports, and resort and hospitality. 
Morgan has demonstrated a track record of helping clients drive their business or cause forward. Her strengths include listening and advising, developing and implementing ideas, and connecting people. Morgan has a B.A. in Journalism from the University of Arizona.
Tabitha Ziegmann

Account Manager
Tabitha Ziegmann is a seasoned communications professional with broad experience in B2B, B2C and non-profit settings. She has developed communications strategies for culture initiatives, core values, news releases and product rollouts.
Tabitha partners closely with C-suite executives, business leaders and teams seeking communications coaching and guidance to effectively lead and work through change.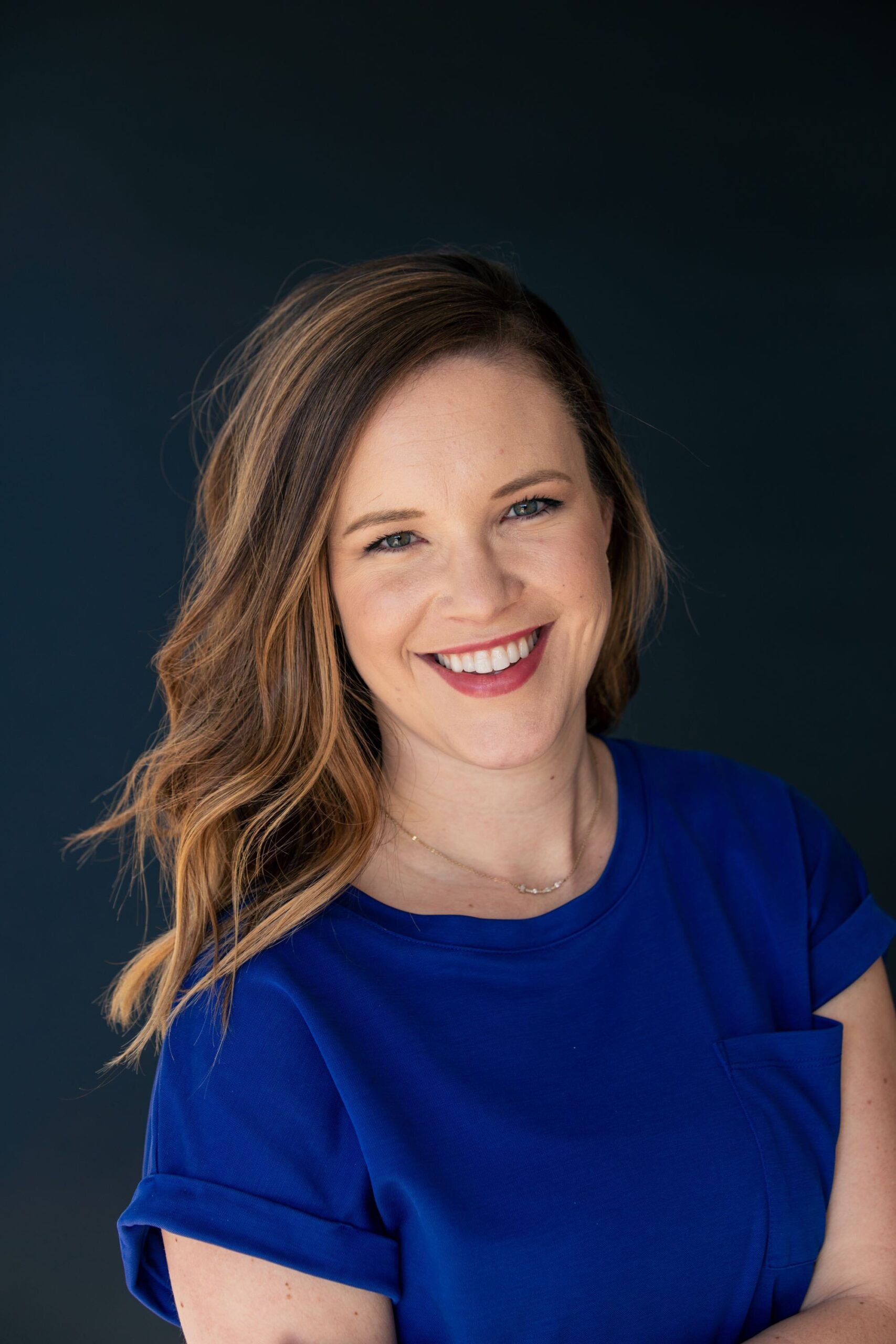 Sarah Gray

Account Manager
With more than 10 years' experience in marketing, communications and PR, Sarah enjoys helping B2B companies increase brand awareness and secure valuable media connections. She has worked both in the agency setting and on the corporate side in software, healthcare and human services.
Sarah is based in Seattle, WA and when she's not working she loves getting outside with her family (it doesn't rain as much as you think), trying a new recipe, and catching up on her favorite podcasts.
Christina Lockwood

Director of Media Relations
Christina Lockwood is a seasoned PR practitioner with more than 15 years of technology experience. A dynamic marketer with a proven track record of success in numerous complex, multi-faceted industries, she brings a wealth of in-house and agency experience to her role in delivering insightful strategic counsel, media relations expertise and program leadership. 
Rebecca Hasulak

Account Strategist, Lead Writer
We like to say that there is no situation that Rebecca can't write herself out of! She is the author of the book "DIY PR: Public Relations & Content Hacks for the Lean Startup." She has spent the last decade acquiring deep expertise in public relations, with a special emphasis in – and love for – content writing.
Through the years, she has worked with a diverse array of clients in numerous industries. Rebecca also serves as an adjunct professor at Arizona State University's Walter Cronkite School of Journalism & Mass Communication, teaching PR writing, and as Board Secretary of the Winged Hope Family Advocacy Foundation
Kylie Pearce

Account Coordinator
Kylie Pearce is an Account Coordinator at Convey. She is responsible for aiding the Account Coordinators in media research & outreach. She recently graduated from Kennesaw State University where she received a bachelors degree in public relations and certifications in leadership studies and professional writing.
Kelly McKennon

Project Manager
Kelly comes to Convey with a background in Office Management in multiple fields. She is a Phoenix, Arizona native, and in her free time enjoys spending time with her children and grand children. She is also involved with multiple non-profits, working with children and youth. 
We work with growing, B2B tech and services companies of all sizes.
Whether you are looking for traditional media relations or content strategies like podcasting and video, we would love the opportunity to build a strategy to help propel your brand.