Public Relations
Case Study
AdQuick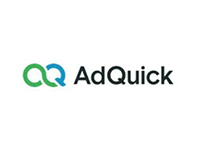 Website: adquick.com
AdQuick, technology company building software for the out of home advertising industry
Amplify Moving to Miami
AdQuick.com is the easiest way to purchase and measure outdoor advertising and is building the operating system to bring the out of home (OOH) industry online. It is the first company to allow anyone to complete the full cycle of booking outdoor ads online, and connects advertisers and agencies to OOH media owners anywhere in the U.S. and abroad. AdQuick's mission is to make OOH advertising more transparent, easier and effective through advanced machine learning-driven, high-touch campaign building technology.
Making Your Clients The
Hero
In B2B, getting the most out of your PR program doesn't always get your company the direct credit it deserves. Ultimately, it's about helping your customers and clients be the hero. This was the case when Convey Communications Agency's client AdQuick wanted to elevate a client's innovative out-of-home advertising campaign, dubbed Move to Miami. As the campaign played out, AdQuick was the vehicle driving the physical Move to Miami out-of-home campaign, while Convey spread the word far and wide.
Using Billboards to Go
Viral
The Bay Area has long been the epicenter of tech. Then the pandemic hit. Companies shifted to work-from-home models, which offered employees a chance to leave high rents behind.
With in-office perks, commutes and after-work schmoozing now a thing of the past, Silicon Valley companies and visitors alike began leaving for more affordable cities. Palantir moved to Denver while Tesla, SpaceX, HP and Oracle chose Austin. What was making headlines though were the thousands of Californians and New Yorkers leaving tech hotspots for cities with lower costs of living and more affordable housing options.
For years, Miami remained an under-the-radar hotspot for top tech talent. Yet, with an increasing number of tech professionals and companies fleeing Silicon Valley, it was time to put Miami on the tech-destination map. It all started when a simple tweet from Miami's Mayor Francis Suarez went viral.
It was December of 2020. In response to the tweet by Founders Fund's Delian Asparouhov's, "ok guys hear me out, what if we move Silicon Valley to Miami," Suarez replied, "How can I help?" The tweet garnered some 2.3 million organic impressions in a matter of days.
A local venture capitalist wasted no time seizing on the tweet's momentum. This viral message, they thought, had the potential to make a splash in the physical world. Only this time, the medium of choice would be out-of-home advertising. With an investor locked in, the City of Miami was ready to play.
Together with AdQuick, a provocative, Twitter-fueled billboard campaign was developed that repurposed Mayor Suarez's tweets as creative artwork for billboard ads. The Move to Miami campaign was born.
In February 2021, two Move to Miami billboards went up in San Francisco. The creative was simple and bold. One billboard was a near replica of one of Mayor Suarez's original tweets reading: "Thinking about moving to Miami? DM me." The mayor's Twitter handle was prominently displayed. The second billboard featured a laptop screen with palm trees in the background. Who wouldn't want that view?
AdQuick managed the entire Move to Miami campaign, giving recommendations on run times and most effective locations. AdQuick even designed the artwork.
The campaign made a bold statement with an unapologetically clear call-to-action for Bay Area tech companies: Take your top talents to South Beach. The series of strategically placed out-of-home ads were launched across the tech mecca of San Francisco(near the headquarters of tech giants AirBnB, Lyft and Salesforce) to garner the attention of employees and decision makers alike. Also targeted were venture capitalists and entrepreneurs, journalists, influencers and other social media users —the ones who would provide added media coverage and make the campaign go viral. It worked. The campaign did go viral  
"The Move to Miami campaign was a great example of how out-of-home advertising can amplify viral moments and give them legs in the real world. Convey recognized what our client was working to accomplish and acted fast to ensure top tier reporters in these target cities understood why the campaign was special, and how AdQuick made it possible."
Lina Miranda, VP of Marketing and Communications at AdQuick.

We work with growing, B2B tech and services companies of all sizes.
Whether you are looking for traditional media relations or content strategies like podcasting and video, we would love the opportunity to build a strategy to help propel your brand.